A World of Difference
Making great-tasting chocolate is hard work. We believe that every person in this process should be treated and compensated fairly and that our actions should make a positive impact on our local and global communities.  With fair trade chocolate premiums, more money goes back to the farmers to help with community development.  Go ahead and indulge your sweet tooth and feel good knowing that 100% of the chocolate we use is fair trade certified.
What is fair trade chocolate?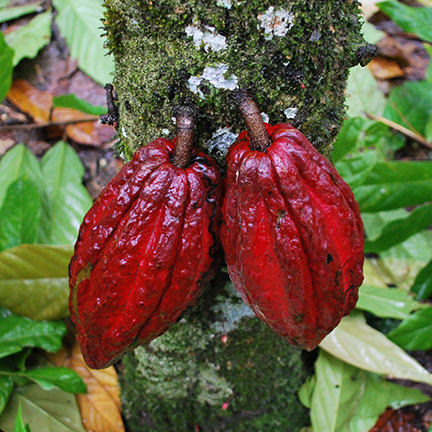 Fair trade chocolate is chocolate that is made with cacao beans from farmers who are paid a fair price for their crop, instead of the low price set by the market. This allows farmers to lift themselves out of poverty and build a better life for their families. These farmers receive additional fair trade premiums for investing in community development. Fair trade standards also ban forced labor and child labor and encourage environmentally-sustainable farming practices.
Guiding principles
As a socially-responsible, family-owned Vermont company, that sources ingredients from around the world, we recognize that the choices we make affect people, our products, and our planet. We are dedicated to continuous improvement – which means increasing transparency in our supply chain, and being committed to purchasing non-GMO, organic, and fair trade ingredients whenever possible. Because, better ingredients make better chocolate, and you deserve only the best.
Why you should buy fair trade chocolate:
• Farmers and workers are justly compensated and have safe working conditions (this includes prohibiting the use of forced labor and child labor).
• Farmers are empowered to lift themselves out of poverty and help to build sustainable businesses that positively influence their communities. 
• Cocoa farmers and co-ops receive an additional premium for investing in community development.  
• Farming communities develop skills that help them use the free market to their advantage. 
• Farming villages become better stewards of the environment — using sustainable, environmentally-friendly practices to preserve local habitats and increase biodiversity.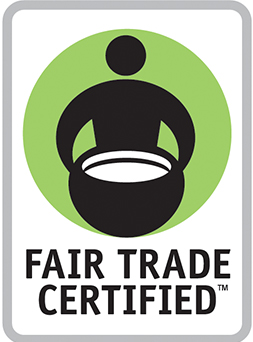 Be a conscious consumer
It's easy to be a conscious consumer... just look for products with third-party certifications, like Fair Trade USA. These certifications ensure that the products go through a rigorous process to ensure that the ingredients and farming practices used are fair trade certified. So, if you want a better chocolate that helps make a difference in the world, look for this icon when buying fair trade chocolate.