Sustainable Sourcing & Local Partners
What makes our chocolates so extraordinary? It's because we source from only the highest quality local producers.  Before eating local became hip and trendy it just made sense to use maple syrup from our next door neighbor, fresh cream from the dairy down the road, and honey from local hives.  This Vermont ingenuity also led to wonderful partnerships with the local label maker, the family-run printing press just to the north, and a small-batch artisan coffee company down the way.
As a second-generation, family-run company, relationships make the world of difference to us. Partnering with local producers has helped us strengthen our communities, create a stronger local economy, and reduce our environmental impact — all while helping us to nurture and grow the unique food culture of Vermont. Long before we became a certified B Corporation®, dedicated to using business as a force for good, we could see the positive impact our purchasing decisions had.  Sure, we could buy cheaper ingredients and packaging materials elsewhere, but it just wouldn't be the same. After all, extraordinary chocolates start with extraordinary ingredients.
Here are a few of the remarkable local companies that we partner with: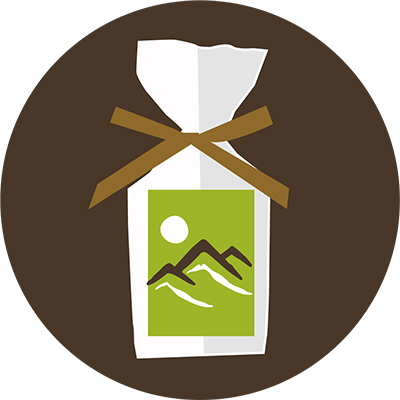 Creative Labels of Vermont (Winooski, Vermont) – Labels
Let's face it; what's on the outside can really make a difference. The same year Jim started crafting his iconic chocolate truffles, Creative Labels of Vermont started printing labels for many of the local food producers in the area.  We've both grown a lot since those days, and are proud to continue to be family-owned and operated Vermont companies. Take a walk through our retail stores and you can see their work on many of our products, like the beautiful labels on our milk chocolate coins.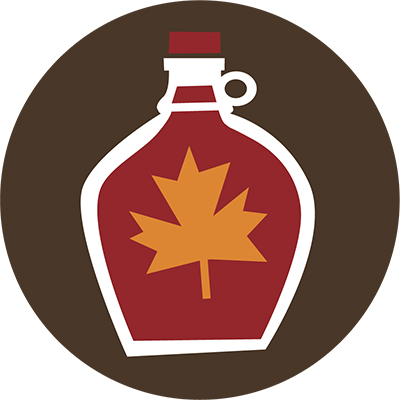 David Allen (Charlotte, Vermont) – Organic Maple Syrup
Local farmer, David Allen, has been making maple syrup for over 35 years. On his small 50-acre farm in Charlotte, Vermont, David taps approximately 4,000 maple trees. Months of hard work all boil down to a few, albeit intense weeks of production, for just a few thousand gallons of maple syrup. It's a true labor of love, with some pretty sweet results. David Allen's maple syrup is so delicious, it's the only syrup we've ever used to craft our legendary Vermont Maple Crunch chocolates.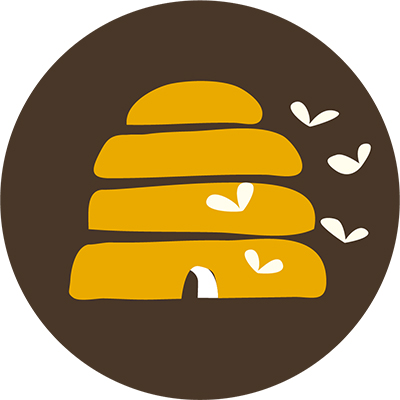 French Hill Apiaries (Saint Albans, Vermont) – Honey
Michael Palmer, beekeeper and owner of French Hills Apiaries, is a relatively low-key guy. He may not have a fancy website, but one thing is for certain when it comes to bees and honey, he's your guy.  His delicious honey is a great natural sweetener that we use in our Caramel Five Star Bars®, legendary Honey Caramels, and more!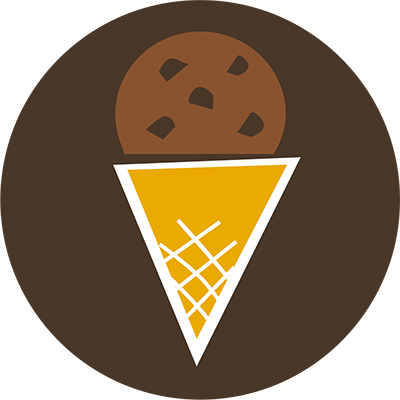 Kingdom Creamery of Vermont (East Hardwick, Vermont) – Ice Cream Base
If you love our chocolates, then just wait until you try our Vermont ice cream!  Every flavor of our award-winning ice cream starts with the same ingredient — ice cream base from Kingdom Creamery of Vermont.  We mix in tasty inclusions like dark chocolate chunks, maple, pecans, and even salted caramel. Yum!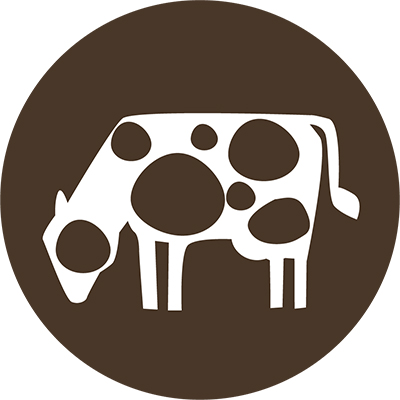 Monument Farms (Weybridge, Vermont) – Heavy Cream
Monument Farms is not your traditional dairy farm. Not only are they one of the only locally-owned producer-handlers in Vermont (meaning they milk the cows, bottle the rBST-free milk, and handle all of the distribution), but they strive for environmental sustainability (utilizing cow manure to generate electricity for their farm). This unique third-generation, family-run farm produces some of the finest dairy in Vermont. You can taste the Vermont dairy difference in our gourmet chocolate truffles.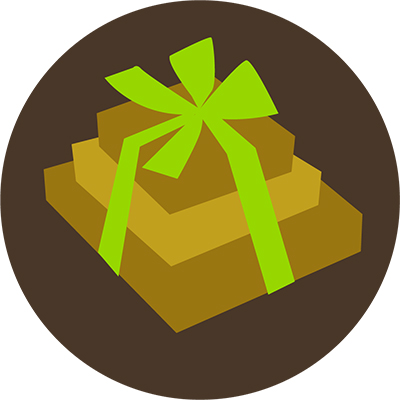 Produlith (Boucherville, Quebec) – Gift Boxes
Just to our north, Shawn Desmarchais and his wife, Annick Garcin, run the helm at Produlith. As a second-generation, family-owned and operated company, Produlith is the printing team that helps bring all of our packaging ideas and designs to life! Because, whether you need an assortment for Mother's Day, or a selection for your best friend's birthday, a beautifully packaged box of chocolates is the perfect gift for any occasion.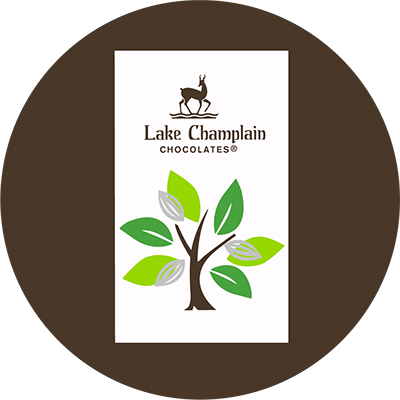 Queen City Printers (Burlington, Vermont) – Chocolate Bar Wraps
What is it about a chocolate bar that has you smiling before you even get the wrapper off? Picking it up, holding it your hands, peeling away the layers of paper – every step is an irresistible treat for the senses. Across the street from our factory, Alan and his team at Queen City Printers, churn out our eye-catching chocolate bar wrappers. While the technology for printing continues to evolve at this third-generation, family-owned company, one thing remains the same — their dedication to excellence.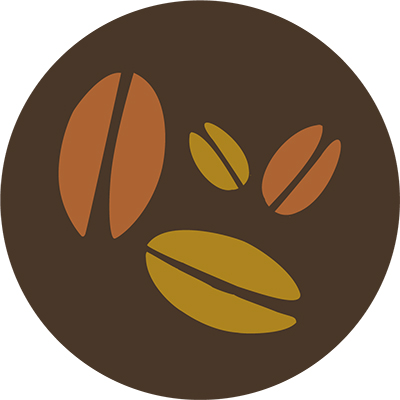 Vermont Artisan Coffee & Tea (Waterbury Center, Vermont) – Organic Coffee
Mané Alves travels the world in search of great tasting coffee. He works with local farmers and co-ops to source sustainably grown coffee beans that are fully traceable, and then brings the beans back to Vermont for roasting. High-quality coffee is Mané's passion and it shows. Try it at Valentine's Day in our delicious Salted Caramel Latte Hearts!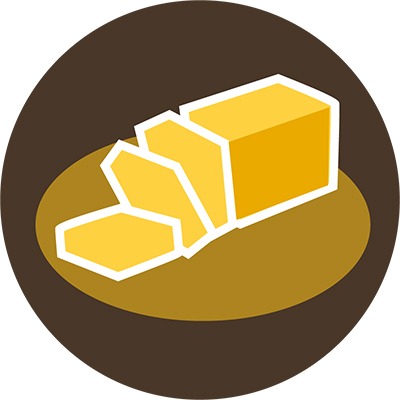 Cabot (Cabot, Vermont) – Butter
We use over 7,000 pounds of cultured butter every year to make some of our most popular confections. But, when you want out-of-this-world english toffee and melt-in-your-mouth truffles, you have to use only the best ingredients, like award-winning Cabot butter. As a farmer-owned business (comprised of 800 families throughout New York and New England), Cabot was the first dairy co-operative to become a certified B Corporation®.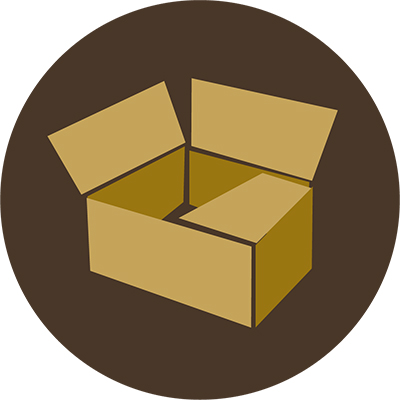 Volk Packaging (Biddeford, Maine) – Shipping Boxes
There's nothing worse than receiving a damaged package in the mail, especially when it's chocolate. That's why we guarantee every shipment we send! It's also why we choose to use quality shipping boxes from Volk Packaging. This third-generation, family-run company has not only been named one of the best places to work in Maine, but they've also received the Maine Governor's Award for Business Excellence.